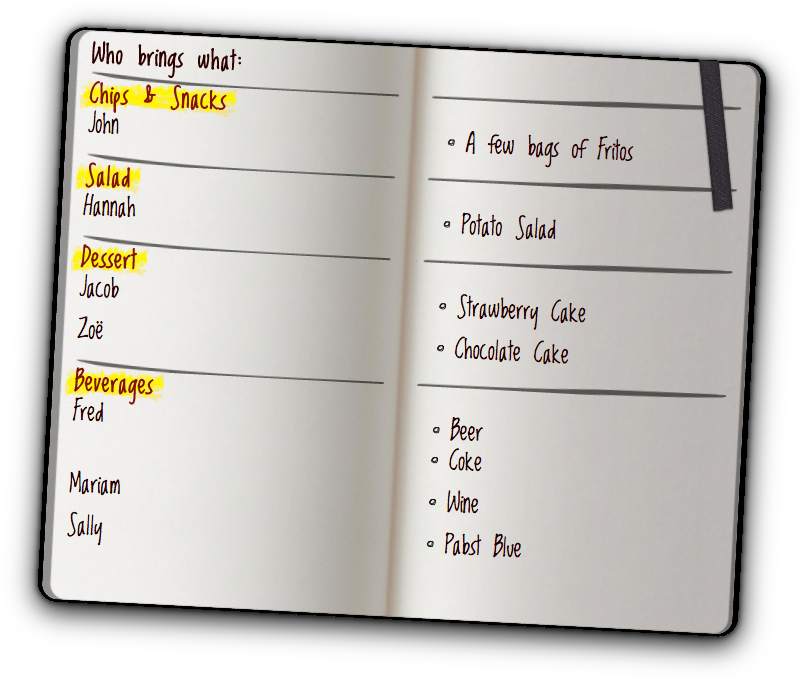 Have you ever organized a party, and asked guests to bring something to eat?
It can be hard to keep track of who is bringing what. Yevando helps!
Just create a Yevando list for your party, and send the web address to your guests.
Your friends will be able to see what other people are bringing, and add their own dishes to the list.